Newest, beautiful, single women now added for week of Wednesday, January 13, 2021 - Tuesday, January 19, 2021
During this COVID-19 crisis, be assured we are still working daily to ensure your success!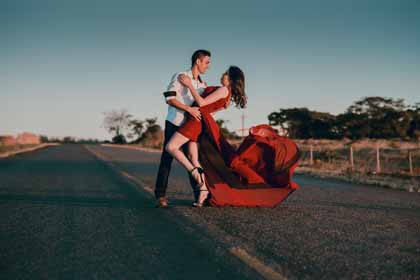 Unique Date Ideas You Can Do With a Colombian Woman
When it comes to inner and outer beauty, a Colombian woman is an ideal example. With a unique and colorful culture that encourages loyalty, feminism, and compassion, it's no wonder that Latinas continue to be desired by men from all around the world. Many of these men go out of their way and travel to Colombia just so they can meet the woman of their dreams. Of course, not everyone gets to do that, but those who do end up being forever grateful due to the many endearing qualities a Colombian woman has to offer in terms of love and relationships.
Considering that there are many different activities you can do on a date, keep in mind that Colombian women are adventurous at heart, and they would love to do more than the usual dinner date. There are plenty of things you can do in several Colombian cities, especially if you're into traveling from one city to another.
Dating a Latina beauty may require understanding Colombian culture to a small degree. After all, some women may not appreciate watching a game of American football in a sports bar or simply having a drink or two at a random club.
Of course, the old staple of having dinner is always a good idea. As a matter of fact, a lot of first dates include the traditional dinner, drinks, or coffee, and while these are all great, they may not always cut it. A couple may want to mix things up from time to time in order to keep their relationship from getting dull. Thus, the following are some unique date ideas you can do with your Colombian partner:
A Cooking Class

Lots of couples go out to dinner. It's a classic date scenario; two lovers sitting across from each other in a dimly lit restaurant. But a great way to put a spin on that is to take a cooking class, and it's something you can do together with your partner. It's an engaging activity that will require you to be present and in the moment.

Plus, if your partner is of a different culture, learning how to cook their native dishes can also help signify your feelings for them.

A Salsa Dance Class

Dancing is a great way for two people to be physically intimate with one another in a social setting, and Colombian values are no slouch when it comes to showing one's love through dancing. Anyone who wants to have a unique time with a Colombian woman should consider taking a Salsa dancing class. Not only will this help them make a good impression, but they are also sure to have a lot of fun during the process.

A Sports Event

Sports are big in Colombia. As such, a sporting event might be a great idea for those who don't want to settle for watching a movie. Depending on where you'll be watching a sports event, keep in mind that it might get loud and you may have trouble hearing each other, but if you manage to have a good time, then you may look forward to another date in the future.

A Hike

Being one with nature is something many couples do and find joy in. On your date, you can exercise together as you hike at a park or go mountain trekking. Take in the fresh air and appreciate the beauty of nature as you do so.

A Museum

Colombia has a rich history and culture, so taking a trip to a museum can be a great way to connect with your partner while learning something new at the same time.
Dating is not always the simplest thing in the world. Relationships can be complicated and people have their own preferences when it comes to dating activities. But switching things up and breaking a pattern can generally impress a Colombian woman, and you'll definitely have better chances at winning her over. So with the aforementioned date ideas, you can look forward to having a great time with your lovely date!
Newest, beautiful, single women now added for week of Wednesday, January 13, 2021 - Tuesday, January 19, 2021
You have to meet the women to marry them! We have group singles tours departing nearly every month!