Newest, beautiful, single women now added for week of Wednesday, 29 November, 2023 - Tuesday, 5 December, 2023
Your opportunities here are truly worldwide. Explore our site deeply to see how you can realize that!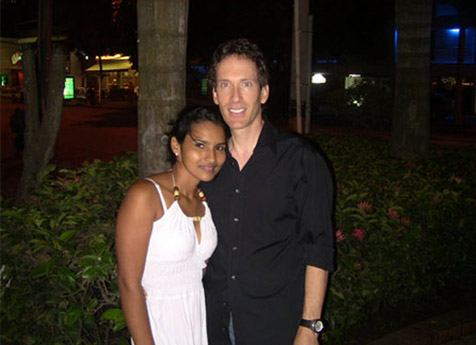 Colombian Brides
With all the countries one can look for love, why choose Colombia? What makes Latin brides stand out among the rest? Well, aside from them being known as one of the sexiest women on Earth, Colombian brides are also known to have the qualities of an ideal woman to marry.
The Hispanic culture strongly influenced the upbringing of Colombian women --- which made them one of the most sought-after brides in the world. And as the best Colombian marriage agency, we give you the chance of a lifetime. By taking part in our singles vacation, you'll be able to meet dozens or hundreds of stunning women who are seeking marriage from foreign men.
If you're really serious on your quest in finding someone to share your life with, marrying a Colombian woman is something you should consider. With her, you can be certain that you'll experience lifelong happiness since ladies in Colombia seeking marriage are truly committed to building a family full of love and joy.
Read on to know more about the admiring traits of women in Colombia that made them ideal brides.
Admiring Traits of Women in Colombia
Extreme Loyalty - Did you know that Colombia has one of the lowest divorce rates across Latin American countries? For the reason being that the culture of their country was mostly governed by their religion --- Roman Catholicism.

Even when divorce has been legalized, people in their country still discourage this as they value the sacredness of marriage and only consider it as a one-time event. Thus, you can expect that these women will stay with you even through the roughest times.

Family-Oriented - A family-oriented woman can be counted on in any given situation, especially when it comes to attending the needs of the family. These girls would rather stay at home and take care of their children than go out.

In fact, these women won't hesitate to sacrifice their careers to the main job they look forward to having --- motherhood.

Responsible and intelligent - Women in Colombia are raised to be well-educated individuals. With the shortcomings their country faced, these women strive hard to find jobs that would be able to cover their daily expenses and as well as their family.

On a different note, Latin women in Colombia are known to be clever. That's why when dating one, it's important not to engage in an intimate relationship on the first few dates. These ladies take relationships seriously, and they can easily tell if you're only after one thing.
Colombian Brides vs Western Brides
Here, let's try to see what makes Colombian brides different from Western brides.
Weight - In comparison to the US, there are fewer overweight ladies in Colombia. This is because people in their country have a much healthier diet.

Colombians have easier access to fresh fruits, and they choose coffee or juice over soda. At the same time, they rarely use preservatives or seasonings when they cook.

Skin Tone - Latinas in Colombia generally have an olive skin tone, the same skin Sophia Vergara has (Colombian Hollywood actress and model). These ladies have more pigment than the average Caucasian woman has --- which makes these girls look younger than they are.
Genetics - Having a strong genetic influence from the Spanish has given many Colombian women physical characteristics that are in-line with the modern definition of beauty.

There are so many Colombian women that are among the famous model agencies in the US. And it's easy to spot them since their beauty stands out among the rest. These women have an olive skin tone (as previously mentioned), longer head shape, strong jawline, smaller noses, big pouty lips, and long eyelashes.

Together with their weight, diet, and as well as genetics, Colombian women tend to have a slimmer waist and fuller hips. That's basically why these ladies are known to be one of the most voluptuous women on Earth.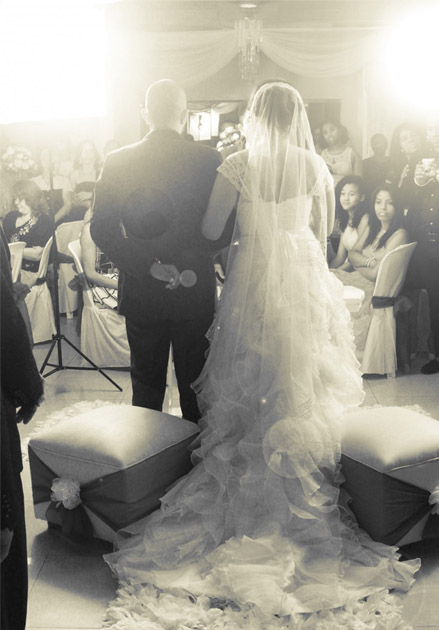 Colombian Women Wedding Traditions
Colombians celebrate their weddings the same way as any other Christian weddings. There are just a few that make Colombian weddings different. Here are some of them:
In sickness and in health - In the midst of the ceremony, one of their traditions is called the bride price. It's where the priest hands 13 coins (symbolizing Jesus and the 12 disciples) to the groom which will then be handed to the bride. This denotes trust and that the groom is able to provide for his new family.

Also, this symbolizes "what's mine is yours now".

Dancing - With the ceremony all said and done, the party begins. And if you haven't known yet, dancing is a huge part of the culture of Colombia.

With every celebration they have, expect dancing to be a major part of it. And wedding parties aren't an exemption.

Shoe Tradition - In Western culture, the bride throws a bouquet after the ceremony. While in Colombia, all the single men at the wedding will put their shoes under the bride's dress. And the Latin bride will be the one to choose a shoe randomly, and that the shoe being chosen belongs to the next groom.
Now, you're ready to marry a Colombian woman. But marriage is not possible if you won't meet her in person. Take part in our Colombian bride tours and get to meet her there
Excited to meet her? Sign up for free now and find love only through the best.
Newest, beautiful, single women now added for week of Wednesday, 29 November, 2023 - Tuesday, 5 December, 2023
You have to meet the women to marry them! What other international dating site offers you numerous opportunities to do that?