Newest, beautiful, single women now added for week of Wednesday, 27 September, 2023 - Tuesday, 3 October, 2023
Your opportunities here are truly worldwide. Explore our site deeply to see how you can realize that!
The Importance of Asking the Right Questions
Finding the right partner is never easy. It takes a lot of preparation, which includes preparing the right questions to ask, especially on a first date. When dating Colombian women, bear in mind that you have to be careful in whatever you say. She's from a different country, so what you think is alright might be offensive to her. Thus, there is a need to understand Colombian culture and Colombian dating to ensure successful dating.
It is necessary for you to know some important details of the woman you will be dating, so you know where to stand, when to crack a joke and how to handle her. You'll basically meet her for the first time, and you never know if either of you will it hit off or not. So, you have to do the best that you can to have a good first impression and to score a second date. Colombian women are not so hard to please. You'll enjoy their company for sure.
All you have to do is keep her happy and be sensitive to her feelings. Also, every Colombian woman falls in love with a man who knows how to level up a simple conversation, so be that man. Don't just sit there and allow her to initiate the conversation. Provide a cozy atmosphere for her by asking appropriate questions. Colombian dating can be a bit tricky, thus, learn how to ace it.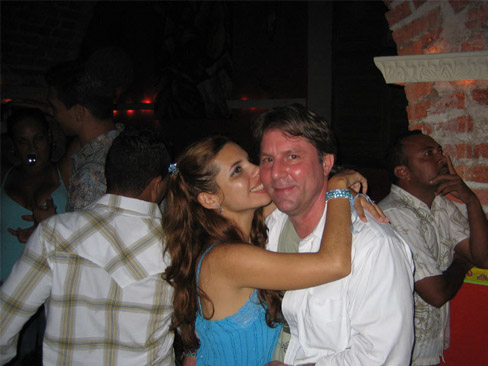 Appropriate Questions to Ask Colombian Women
Since you take interest in going out with a woman from Colombia, it would be best if you learn Colombian dating culture. Along with it are the appropriate questions to ask women in Colombia. It's the best way to win the heart of Latinas. To make her fall in no time, take note of these dating tips:
How do you describe an ideal date?

Every woman has her own ideal date. If you ask your date about hers, she will surely be thrilled to tell you how she defines a perfect date. By asking her, you will have a chance to think and plan about your next date if she permits to. All you have to do is to listen and put in mind everything that she will say.

Aside from your family, what's your inspiration in life?

To know more about her, ask her biggest inspiration in life aside from her family. Ask her what keeps her going and what pushes her to pursue her dreams in life. But always remember not go beyond your limitations. If she chooses to tell, then great. If not, let it be.

Where do you want to travel someday?

Traveling to breathtaking places is one of the women's hobbies, and Latinas are no exception. Amidst their traditional upbringing and shyness, these Colombian ladies have an adventurous spirit too. So, this question is just perfect. Ask her where she has been to and where she's planning to go next. You may also share your travel experiences for a better conversation. This question will surely make a good topic to discuss.

What do you do during weekend?

One of the best ways to know more about the Latin woman you're dating is knowing what she usually does in her free time. Most Colombian women spend their weekends or free time with their family. But that doesn't mean the woman you're going to date is the same. Thus, asking her. This question will give you a basic knowledge and understanding of who she really is, what her hobbies are and interests in life.

What part of Colombia do you like the most?

Most of the Colombian people, in general, are proud of their country and their culture. It's just right to ask her what she likes about her country. Talking about such will surely be a great topic for her. You can also ask about Colombia's history, heritage, famous attractions, and about the city where she lives. For Colombian women, these topics will never be tedious.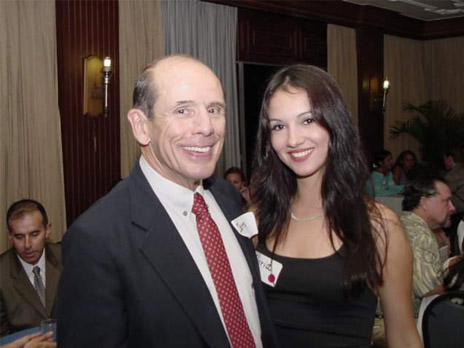 Questions to Avoid Asking
In contrast, there are also inappropriate questions that you should avoid asking a Latina. To help you score a second date, here are some of the questions that you should avoid asking:
How much money do you make in a month?

Bringing money matters during your first date will turn off these lovely Colombian women. Even if you mean nothing in your question, she might misunderstand you. As a result, she will feel uneasy or worse, she'll walk out.

Can you see yourself in a few years with me?

Aside from the fact that this question sounds desperate, it will only make you look so full of yourself, and Colombian ladies hate that. Knowing that you have just met and barely know each other, asking this question will make her think you are assuming that both of you will end up together. If you do ask her this question, expect no calls or texts from her after your first date.

Why are you still single?

If you want to ask this question to give a compliment, you better not. It will only make her think there is something wrong with her being single and looking for a match. She's here on our site, so guaranteed she's single and is ready to meet a man like you. Hence, as much as possible, try to avoid making her feel bad. Just ignore this question and focus on winning her heart from the very moment that she will lay her eyes on you.

What happened to your past relationship?

It's not right to ask anything about her past relationship too in as early as the first meeting. Yes, she surely has a past but maybe it's something you should not concern yourself about. The first date is definitely not the right time to talk or ask about it. As much as you can, avoid asking too many personal questions like this one.

Do you want kids?

If you think having kids is very important to you, then you will most likely find someone who has the same interest. However, that doesn't mean that you have to ask this question right after the first meeting. It could be a major turn-off for Latinas. If your date opts to tell this stuff, then you can go talk about it but never bring this up first.

Are you somehow attracted to me?

Your date will surely like you because if not, she won't be there to meet you. But asking her bluntly if she likes you is something that she won't like. She will only think you are needy for reassurance and that's not a good catch for them.
Here are some helpful dating tips when dating a Latina woman. If you are interested in Colombian dating, be sure to take note of this guide when you finally meet the charming Latinas on our site.
Check out our upcoming singles vacation and sign up right away to finally find and meet your possible lifetime match!
Newest, beautiful, single women now added for week of Wednesday, 27 September, 2023 - Tuesday, 3 October, 2023
You have to meet the women to marry them! What other international dating site offers you numerous opportunities to do that?