Newest, beautiful, single women now added for week of Wednesday, 29 November, 2023 - Tuesday, 5 December, 2023
Your opportunities here are truly worldwide. Explore our site deeply to see how you can realize that!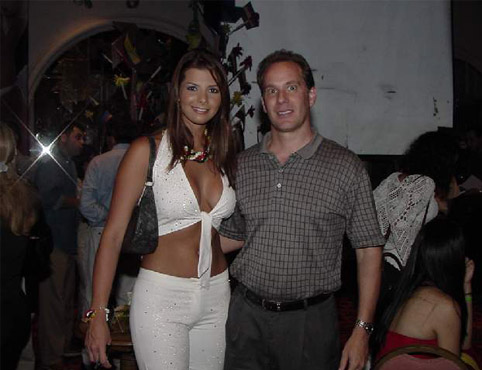 Marriage Culture in Colombia
Colombia is known for many good things. One of those is their women. Colombian ladies are considered to be the sexiest in the world. With their olive skin tone, strong defined jawline, pouty lips, hourglass figures, and long eyelashes, it's no secret why these Latinas are wanted to many men across the globe.
Not only that these women are stunning, but they're also known to be ideal brides. This is due to the fact that these ladies were raised in a Roman Catholic country, which shaped them to the women they are now.
Marriage in Colombia is considered to be sacred and only a one-time event. And up until today, they were able to preserve this culture. Based on a survey, the country holds the lowest divorce rate across Latin American countries. Even when divorce has been legalized, Colombians rarely make use of this.
On a different note, when planning to pursue a Latin bride, it's important to avoid asking for sexual favors as these women are conservative. Some would even wait for marriage before engaging in an intimate relationship. Marriage in Colombian culture is definitely something very special and unique.
So if you're serious on your search for love, Colombia is one of the best places to look for it. Here in ColombianLady.com, we give you the chance of a lifetime. That's to meet dozens or hundreds of women during our singles vacation. What's more is, these ladies are all seeking for marriage with foreign men.
As the best Colombian marriage agency, we're here to help you with your journey in finding your perfect match. At the same time, all the resources you need are already here on our site.
Excited to meet Colombian ladies? Sign up for free today and start browsing through thousands of Colombian singles profiles!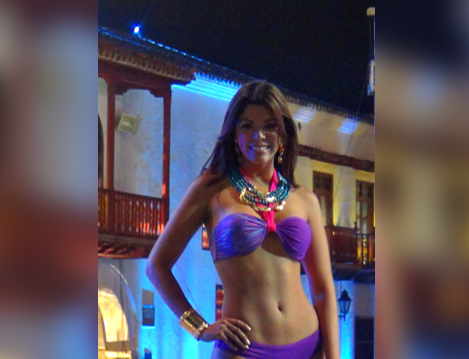 Why Women in Colombian Women Are Ideal Lifetime Partners
Here are some of the traits and characteristics of Colombian women that make them ideal life partners:
Trustworthy - Trust is valuable in every aspect of one's life and is vital in every relationship. Today, it's not that often that we're able to find someone we can trust, especially when it comes to spending our whole lives with one certain person.

Since Colombia has one of the lowest divorce rates, that only means that people there are very loyal.

With loyalty comes being trustworthy. Thus, you can be certain that you're rarely to have trust issues with the ladies in Colombia. You'll be surprised because when these girls are in love, their eyes are only for you.

Femininity - Colombia is a macho society. And unlike Western countries, gender roles are present in Colombia up until this very day.

What's different about their women from others is they're happy with how the Patriarchal system is going in their country. In fact, they embrace it. Ladies in Colombia take pride in their femininity.

These girls grew up knowing that a man's responsibility is to provide and protect the family, while a woman's duty is to keep the house in order and nurture the children.

Family-oriented - As young as 18, these girls look forward to getting married and building a family of their own. And they're ready for the responsibilities that come along with it. Ever since they were kids they were taught about the duties of a wife and a mother.

Also, these ladies learned from their mothers and grandmothers that a woman's top priority should be the husband and the children. And when it comes to building a family, these women are willing to sacrifice their careers to be able to attend the needs of the family.

Great with household chores - Most women in Colombia grew up without any house-help. Their parents taught them all the chores so they're able to take care of themselves. From keeping the house in order, doing the laundry, and cooking, they know it all.

They even watch over their younger siblings should they be left alone when their parents go to work. Thus, you can be certain these ladies are very reliable when it comes to taking care of the house and your future children.

Optimistic - Colombian brides are passionate about everything. In spite of the shortcomings of their country, they were able to face it with a smile on their face.

These women are naturally optimistic. And whether you're losing yourself over stress at your job or overthinking about the mortgage, a positive woman will always help you step back, zoom-out, and gain some much-needed perspective to realize that whatever situation you're up against probably isn't that much of a big problem after all.

Nevertheless, whatever it is, she'll be there for you even through the roughest times.
Want to meet these ladies? Sign up for free now! Marriage is not possible without meeting her in person, take part in our singles vacation and get to meet your future bride-to-be!
Newest, beautiful, single women now added for week of Wednesday, 29 November, 2023 - Tuesday, 5 December, 2023
You have to meet the women to marry them! What other international dating site offers you numerous opportunities to do that?