Newest, beautiful, single women now added for week of Wednesday, January 13, 2021 - Tuesday, January 19, 2021
During this COVID-19 crisis, be assured we are still working daily to ensure your success!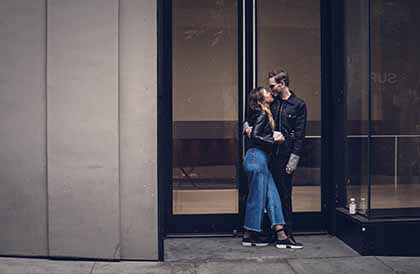 7 Simple Ways to Impress a Colombian Woman on the First Date
Because of the many endearing characteristics of Colombian women, marrying one has become an ambition that countless men all over the world seek to achieve. But the Colombian girl of your dreams isn't just going to pop out of thin air. There's going to be a considerable amount of work required to turn that dream into reality.
If you're really adamant about marrying a Colombian woman, you'll probably have to go to one of many Colombian cities to search for one or sign up here on our site to start talking to single hot Colombian girls. These options would be your best shot at finding a suitable woman for you.
And after you've found that special girl, the wooing and courting process commences. This right here is going to be the tricky part.
Contrary to how they are usually portrayed in Hollywood, Colombian women aren't easy girls. So you better be prepared to go through the eye of the needle if you are to sweep one of her feet.
So to help make your Colombian love quest easier, here are a few effective tips that'll help you impress her on the first date:
Good hygiene

Maintaining good hygiene should actually be a no-brainer but we'll just throw this in the mix for good measure. Before your date, make sure to shower, brush your teeth, get a trim, and maybe even shave to make you look sharper and tidy.

Be confident but not conceited

While being confident is generally a good thing, too much of it will make you come across as self-absorbed and conceited. And there's nothing more off-putting to most women than a man who is conceited and arrogant. So make sure to balance it out accordingly.

Put on a good outfit

Now, the clothes will be important. The right outfit can send a message. Too much though, and it can seem desperate. Not enough, and it can seem like your date wasn't worth the effort of dressing up.

Generally speaking, a nice button-up and a pair of pressed pants will suit most occasions, though there are times when you're going to have to dress up a bit and put on a full suit.

Make sure to pick the right clothes because a Colombian woman will appreciate a man who knows how to dress well.

Crack some jokes

Colombian women may be known for their feisty and outspoken personality but they are also fun-loving and easy-going people who love to laugh and have a good time.

If you have a good sense of humor, make sure to put it on display and crack some jokes. This is the best way to make her comfortable around you.

Avoid referencing Escobar

Really? Is this still even relevant? Well, apparently it is. Because there are still a lot of guys who ended up blowing their shot at impressing hot Colombian girls simply because they can't keep their fascination with the infamous Pablo Escobar to themselves.

Many Colombians consider any drug-related stereotypes as culturally offensive. So just to be safe, don't bring these kinds of topics up.

Pick up the tab

Colombians are a lot more traditional than most Westerners. As such, gentlemanly gestures like footing the bill are still expected in their culture.

Even if she insists to split the bill, politely refuse and tell her that she can get the next one. That way you're also leaving a subtle hint that you're looking forward to a second date.

Walk or drive her home

Traditional women like Colombians still appreciate a man who offers to either walk or drive her home. This simple gentlemanly gesture shows that you care about her and that you'd want to make sure she gets home safe. This can really go a long way in making a good first impression.
These easy-to-remember yet extremely effective tips can really help you jumpstart your journey to conquering the heart of a Colombian woman. But don't expect instant results of out this because at the end of the day, it's your authenticity and sincere intentions that's going to finish the race.
Newest, beautiful, single women now added for week of Wednesday, January 13, 2021 - Tuesday, January 19, 2021
You have to meet the women to marry them! We have group singles tours departing nearly every month!