Newest, beautiful, single women now added for week of Wednesday, 29 November, 2023 - Tuesday, 5 December, 2023
Your opportunities here are truly worldwide. Explore our site deeply to see how you can realize that!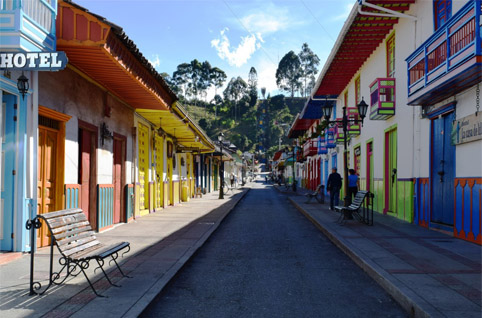 The Rich History of Colombia
Colombia was first occupied by various tribes, hunter-gatherers, and farmers. The Spaniards were the first to land in the area in 1500.
In 1810, Colombians fought and declared their independence, but it did not last long. The Spaniards were able to re-conquer their country.
Yet, the people of Colombia did not stop there. They continued fighting for their independence led on by Simon Bolivar at the battle of Boyaca, where they succeeded.
After the war, a new nation was formed consisting of Colombia, Panama, Valenzuela, and Ecuador. They called it the Republic of Colombia. However, regional differences resulted in the new country to break up. Bolivar became a dictator in 1828, but he resigned in 1830. Colombia then separated from Ecuador, Venezuela, and Panama.
The history of Colombia started with a troubled timeline. Eight civil wars took place during the 19th century, including the terrible civil war called the War of a thousand days. During the 20th century, Colombia was predominantly peaceful, and the economy blossomed. Their exports of coffee increased. However, in 1948 another civil war broke out, the La Violencia.
The positive effect of the war gave strength to the masses to show the oligarchy that the farmers and peasants are not just going to accept repression.
Lastly, in the 21st century, the state of Colombia improved. Violence in Colombia diminished after 2002. Furthermore, the Colombian economy grew rapidly, and poverty and unemployment shrank.
As of today, tourism in Colombia is growing fast. And up until now, it continued to capture the hearts of many people from all over the world.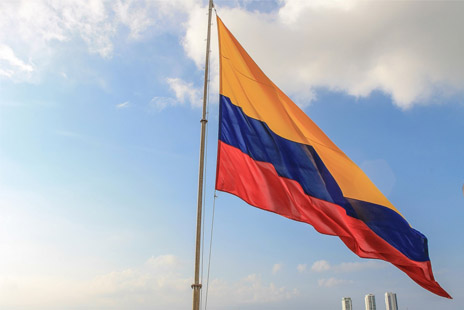 Best Attractions in Colombia
It's no secret why Colombia is one of the most wanted travel destinations to many people around the globe. Whether you're into beaches, mountains, swamps surrounding the Amazon river, or building structures, Colombia has it all.
And if you're one of the people wanting to visit such a beautiful country while taking part in our singles vacation, consider this as one of the tips when dating a Latina. Because these places we're about to mention are ideal locations for you to take your date to. If you do, we're sure you'll have a romantic vibe all throughout.
alt Cathedral of Zipaquira - Since Colombian culture revolves around the Roman Catholic church, visiting this attraction is a good way to start your date with a Latina. At the same time, Colombian women would appreciate it if you took the time to take her to a place where it matters to her.

One of the things that makes this church so unique is that it's constructed almost entirely with salt within a now defunct mine. The Salt Cathedral accommodates nearly 3,000 people. And that attending the church service can be an unforgettable breathtaking experience.

Tayrona National Park - Known as the paradise on Earth, this destination is the one place you shouldn't miss when visiting Colombia. Located 34 km from the city of Santa Marta on the Colombian Caribbean coast, this glorious place is within reach of anyone's pocket and is ready to attract travelers from all over the planet.

This park is known to be the highest coastal mountain in the world. And it's definitely how you see it in the picture. It's as if there were giant hands that created the beautiful mountains with its sand and sea.

Tayrona National Park is made up of 15,000 hectares. This marvelous place continued to awe both foreigners and locals alike. If you take one of your dates here, we're very positive it'll turn out as romantic as you imagined it to be.

Guatape - If you're into classics, nothing can beat this place as this town is preserved in time. With its brightly colored buildings kept in perfect condition, we're sure it'll leave you amazed even after you visit the location.

Guatape is located close to El Penol de Guatape, a 650-foot tall rock busting out of the flat surrounding land. The rock is open to everyone for free and has an extensive network of stairs, allowing visitors to climb to the top and enjoy the view which locals refer to as "the best view in the world."

Also, it's a perfect place for you to be able to learn the Colombian culture. This attraction is superb to the extent that it'll leave you open-mouthed when you get to see it.

Cartagena's Old town - If you want to stay within the city, it's a must for you to visit one of the most popular tourist attractions in Colombia --- the Old town of Cartagena. Here you'll be able to see the historic colonial architectures.

Take advantage of the affordable local eateries while dating Colombian women.
Newest, beautiful, single women now added for week of Wednesday, 29 November, 2023 - Tuesday, 5 December, 2023
You have to meet the women to marry them! What other international dating site offers you numerous opportunities to do that?