Newest, beautiful, single women now added for week of Wednesday, 22 March, 2023 - Tuesday, 28 March, 2023
Your opportunities here are truly worldwide. Explore our site deeply to see how you can realize that!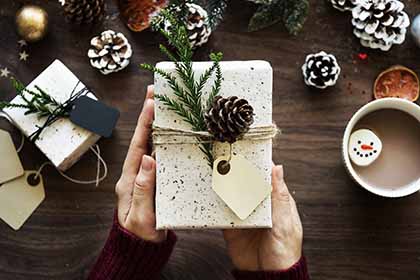 5 Ideal Gifts to Give a Colombian Woman
Relationships are a two-way street.
There's hardly a relationship that works well where only one partner keeps on taking and receiving without giving anything in return. This type of relationship is doomed to fail one way or another, no matter how much one person loves the other.
The same can be said when you're in a relationship with a Colombian woman, whether you're dating or married. It doesn't matter if either of you seems to be the one who's always giving, be it in terms of love or other intangible matters, as long as the other is also reciprocating.
There are certain milestones in a relationship. Most milestones are celebrated by couples, especially the most important dates. Unfortunately, not every couple is aware of the milestones in their relationship, especially the ones worth celebrating. They are either forgotten or uncared for.
It can be that one partner is simply not interested in celebrating simple or important moments with their partner.
With Colombian women, however, best believe that no matter what the occasion is, they would always be happy to commemorate it together with their loving partner. This doesn't mean you should go out for an expensive dinner date or organize a party. Celebrating happy moments can be done with something as simple as giving a gift.
This is not to say that material things serve as a symbol of one's love and devotion for the other. These are merely tokens that signify a couple's appreciation for one another.
In this case, considering that the Colombian dating culture is different from the one you're used to, let alone their marriage culture, it's completely understandable if you happen to be struggling with what to get for your Latin partner.
Familiarize yourself with the characteristics of a Colombian woman, you'll have a better understanding of the things these women appreciate and value. That alone can give you an idea as to what present would be ideal to give.
Considering that a Latina beauty is world-renowned, Colombian women are also noted for their kind and charming personalities. Hence, they are not hard to please. Any gift you give them, whether tangible or not, will never go unappreciated.
But if you insist on giving your Latina partner something that would make her happy, or just so you can put a bright smile on her face, then here are a few ideas to help you come up with an ideal gift to give!
Something Practical
The thing about practical gifts is that they can be a hit or miss.
A jewelry box or an organizer may go over pretty well. You can also give her something that she can use around the house, but make sure to add something to make it more thoughtful. You wouldn't want to surprise her with a new vacuum cleaner and imply that you look forward to seeing her use it to clean the house.
What's also great about giving your partner something practical is that you'll know it will become useful to her one way or another. Just be sure to think about what she could use it for before getting it.
Something Ornate
On the other end of the spectrum from the practical gifts are the ornate ones.
Jewelry doesn't really serve much in the way of practicality, but people still buy them. This is because wearing jewelry makes a woman feel confident, thus, making her feel good about herself.
So getting your partner a cute bracelet or a dazzling pair of earrings can be sure to put some spark in her eyes. The risk here is that a man's taste might not match his partner's, so it wouldn't hurt to ask for a second opinion from someone you or your partner are close with.
Something Handmade
This is the type of gift that never really goes out of style.
Because of the amount of effort put into making a handmade item or gift, there's really no way to go wrong with it. Plus, with handmade gifts, the costs can be low. There's just the cost of the materials to consider, the labor put into making it a gift, and the time involved in doing so.
Something Special
Of course, giving something special or of sentimental value is sure to warm your partner's heart. What makes this even more ideal is that it doesn't have to be expensive.
It could be a souvenir from a special trip you had recently, a photo of her that you took without her knowing when she was celebrating something or extremely happy about, or something that reminds you of your first few dates together as a couple that you personally kept over the years.
Though inexpensive, these objects contain a touch of emotional resonance. This will surely be appreciated.
This will also show that you notice the little things about your partner and your relationship, further signifying that you are as emotionally-invested in your union as they are.
A Gift Card
If all else fails, getting a gift card can also work, especially if it's from a store or restaurant that your partner frequently goes to.
Sure, it may be impersonal and closely similar to getting her cash instead of an actual gift, but sometimes desperate times call for desperate measures. And who's to say it will go unused?
So, as you well know, gifts aren't meant to buy affection from a Colombian woman. They are supposed to show affection, love, gratefulness, and appreciation. Giving gifts is just another way to reaffirm your love for one another. Thus, in considering the aforementioned tips, you'll be able to come up with a great and ideal gift that your Latin partner will absolutely love!
Newest, beautiful, single women now added for week of Wednesday, 22 March, 2023 - Tuesday, 28 March, 2023
You have to meet the women to marry them! What other international dating site offers you numerous opportunities to do that?